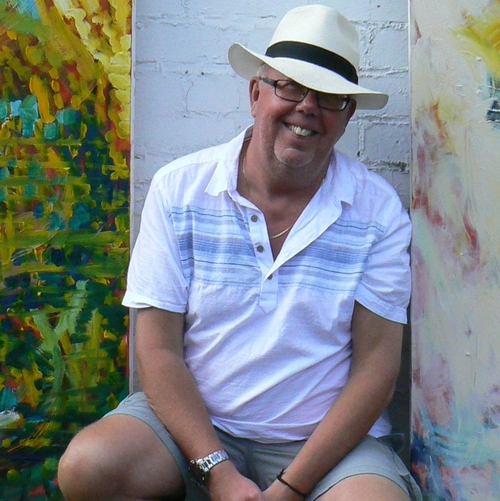 Paul McKee
I am an artist, teacher and curator. I trained at Liverpool
School of Art and University College London, achieving A BA hons, Fine Art, Post Graduate Certificate of Education and MA in Museum Studies. I have exhibited my paintings for over twenty years and I have had a number of one-person exhibitions. My work is in mainly private collections, at home and abroad and in two public collections in the UK.
I have taught since the early 1980s and during a long career working in museums and galleries, I have worked with all age groups and abilities. I have curated collections of paintings, drawings, prints, sculpture and new media and planned and installed hundreds of exhibitions. From 2003 until 2014, I was Arts Development Officer in Cheltenham, promoting and encouraging engagement with the arts, as participants and audience, whilst developing and supporting a thriving artistic culture. I have been an Arts Awards Advisor and Moderator, since it's inception and I have held positions on various boards and panels. I now wish to return to my practice, as an artist, whilst continuing to teach and support arts initiatives in a freelance capacity.